Claremont Impaired Driving Lawyer
Impaired Driving Defense Lawyer in Claremont, California

Due to the severe and harsh punishments handed out to Claremont DUI offenders charged with impaired driving, it is always advisable to contact an experienced and reliable DUI Lawyer.
What To Do In Case You Are Facing Impaired Driving Charges in Claremont
For first-time offenders, being arrested for impaired driving charges is a frightening experience. You might be subjected to the maximum punishment for your impaired driving charges and you might lose your case at trial if you fail to act immediately.
When one is in such a situation, it is always advisable to contact an experienced DUI lawyer. Time is of the essence in building a good defense for your case. Our team of investigators gather evidence first-hand in order to evaluate whether the rights of the accused have been abided by or not. Our defense is based on utilizing this evidence at trial as well as cross-examining the prosecution's witnesses.
The Laws Constituting Impaired Driving Charges in Claremont, CA
As per the various sub-sections of California Vehicle Code Section 23152 VC, it is illegal to drive while under the influence of alcohol, drugs or a combination of alcohol and drugs. The drivers who commit DUI offenses have to face a lot of severe penalties and punishments that can be life altering. Apart from this, they can face criminal penalties in court as well as an administrative driver's license suspension. It is important to understand what impaired driving includes and what type of conduct is considered a violation of California's DUI laws.
(a) The law in California does not prohibit all drivers who have consumed alcohol from driving a motor vehicle. The legal BAC limit in California is 0.08 percent. Since this is not a substantial amount of alcohol and many people may feel that they are able to drive even when they are at or above the 0.08% limit. If a driver is found with a BAC which is 0.08 percent or more than that, he or she can be charged with driving with a BAC of 0.08 percent or higher in violation of California Vehicle Code Section 23152(b) VC.; or
(b) The drivers who are found with a BAC lower than the approved limit can still be charged with driving under the influence of alcohol in violation of California Vehicle Code Section 23152(a) VC. It is however necessary for the prosecutor to prove beyond a reasonable doubt that the defendant was under the influence of alcohol at the time of driving. Drivers who are 21 or under or those who are already on DUI probation cannot drive with any measurable amount of alcohol in their system and these drivers can be arrested or cited even if they have a BAC of 0.01 percent or higher.
An experienced impaired driving attorney in Claremont, CA will find all the necessary information to defend you against impaired driving charges. All you need to do is contact Claremont DUI Lawyer today.
Do Not Hesitate To Contact Us If You Have Received A DUI Offense in Claremont
Successful Impaired Driving Defense Strategies Used in Claremont, CA
Defense of the accused in impaired driving cases in Claremont begins with gathering evidence at the site as well as establishing that all the charter issues have been strictly followed by the officer who has imposed the charges on the accused.
The first major way of identifying a DUI related violation is a breath test, but even breath tests can have faults in them. Factors such as malfunctioning of the instrument in question or the said instrument picking up unrelated physiological factors that can cause it to display a higher than accurate number, cannot be overlooked. Acid reflux, dental work and mouthwash, or even something as basic as the driver chewing tobacco prior to the incident, are the things we are talking about. People who suffer from diabetes usually excrete ketones through their breath and as a result of their interior chemical processes, those ketones convert into isopropyl alcohol, which can be mistaken for the alcohol we drink, in a breath test.
Our Approach as an Experienced Driving Impaired Lawyer In Claremont
One of the primary aspects that need to be established in a DUI case is proof of the offense. Our experienced impaired driving lawyer will embark on several procedures in order to evaluate whether all laws have been followed strictly. Essential elements include time and date, the identity of the accused, and the jurisdiction. These all have to be looked into. Apart from this, the officer is required to have reasonable grounds to suspect that the accused's impaired ability is caused by the consumption of alcohol or drugs. We will try to poke holes in the idea that the officer had reasonable grounds to do so.
In addition, a police officer can demand physical coordination tests to check for sobriety. Based on these tests, a further demand can then be made for an approved instrument check, a blood test or one for drug evaluation. An experienced driving impaired lawyer will seek to determine whether all the legal procedures were followed before the DUI charges are imposed. Our team will use this information to build a defense in your case.
Evidence Evaluations Conducted By an Impaired Driving Attorney
The process of confirming the impaired driving offense is also carried out by our driving impaired lawyer in order to determine if the laws have been followed. In order to prove that the Blood Alcohol Concentration (BAC) was above the limit of 80mg in 100ml of blood, the first sample should have been drawn as soon as possible and in any case not later than 2 hours after being pulled over. Subsequent samples should have been taken in 15 minutes intervals. For breath samples, an approved instrument should have been used and operated by a certified technician whose report will be placed on trial. If this protocol was not followed, we will use this to dismantle the prosecution's case.
Hiring An Experienced and Reliable Impaired Driving Lawyer in Claremont
For a solid defense against impaired driving charges in Claremont, contact us today. Our team of attorneys has vast experience and professional expertise in this field. DUI cases are some of the most litigated in Claremont courts. We have consistently shown successful results in defending our clients off these charges. To learn more about our outstanding services, give us a call.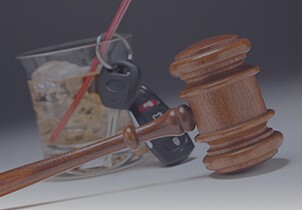 Claremont DUI Defense Attorney
Claremont DUI Defense Attorney With Consistent Results
We fight impaired driving charges to the ground and our success rates speak for themselves.